Is It the Right Time for Me to Sell My House, or Should I Hold Off?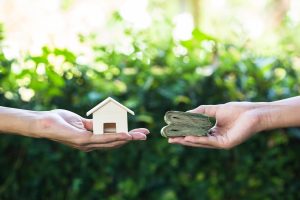 The housing market has never been more unpredictable. The economy is in flux, inflation is undulating, and housing prices are likely to prove unstable. If you are wondering whether now is the right time to sell your house, take comfort in the fact that you are not alone. Here's how to tell whether this is the optimal time to sell your house.
You Are Craving a Change
The desire for a change of scenery is another excellent reason to sell your home now. Living in the same house and neighborhood for 10+ years has the potential to take a toll on your mind. Instead of grinning and bearing it in a house you no longer are passionate about, choose to sell to UThrive. The change of scenery just might make a significant improvement in your quality of life.
You Need or Want a Cash Infusion
One of the best reasons to sell your house now is the fact that housing values are elevated. The average cost of a home has significantly increased across the previous two decades. Prices have steadily increased since the subprime mortgage crisis in the early aughts. Unless rezoning permits the construction of tiny houses or 3D printing leads to a homebuilding revolution, your house will likely hold its value for the next couple years. However, there is also a chance that a recession or other unforeseen event will lead to a reduction in housing prices. If you need or want cash, consider selling to UThrive now while the market is hot.
Consider Your Local Market's Supply and Demand
When in doubt, revert to the law of supply and demand. Certain regions and cities have experienced dramatic upticks in housing values in recent years and decades. If housing values in your zip code or neighborhood have doubled or even increased by 30%–50% across the past decade, now might be the optimal time to sell.
Sell high while buying low in a market that hasn't experienced as dramatic of a price increase, and you'll make a sizable profit. Even if you use the proceeds from your home sale to scale upward to a nicer or larger house, you can do so in confidence as long as you sell after your home's value has significantly increased.
Potential Repairs
A house in need of repairs is a house you should consider selling. However, if you were to attempt to sell an old or dilapidated house through a conventional realtor, the bidders would likely request that you cover all or part of the cost of repairs. Instead of running the risk of your house failing inspection and the deal falling through, choose UThrive. We buy homes in need of repair, those that are in pristine condition, and everything in between.
Crunch the Numbers
If you have fallen behind on your mortgage payments or if your house is nearing foreclosure, don't continue to hold onto it assuming brighter days are ahead. Whether you are unemployed, underemployed, financially overextended as a result of other debts, or took out a second mortgage due to desperation, you should consider selling now.
Take UThrive's cash offer for your home today, and you'll receive a financial windfall that serves as a springboard to future financial success. Though selling a house out of financial desperation is likely to lead to a downgrade in terms of quality of life or even a shift to an apartment, this financial setback paves a path toward gains in the future. There is no sense falling even deeper into a financial hole when you can sell quickly to UThrive and set your sights on the next chapter of your life, be it in a smaller home, a condo, an apartment, or elsewhere.
Contact UThrive Today
UThrive is here to help you sell your house. Instead of going through the lengthy and frustrating process of selling through a conventional real estate agent, choose our team. We make it easy to sell a house for fair value in surprisingly little time. If you want to sell a home fast, without unfair realtor fees and/or without paying for extensive repairs, contact us today. You can reach UThrive at 727-902-3394.