About Us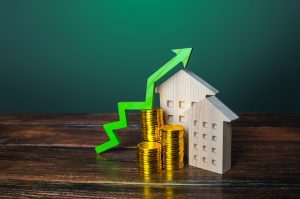 UThrive Asset Development helps clients overcome real estate hurdles. Our team is here to help you facilitate the sale of your house in the greater Tampa Bay area. Lean on us to guide you through the home-selling process, and you'll find it is clear, straightforward, timely, and lucrative. UThrive makes offers to homeowners who are approaching foreclosure, those looking to sell a rental home, and those who simply want to move to new digs. We'll make a cash offer for your Tampa-area home regardless of your motivation for selling.
What Is a Cash Home Buyer?
UThrive is a cash home buyer, meaning we strictly make cash offers for houses. If you are interested in moving to a new location, scooping up another property, or attempting to time the market right, we'll make a fair cash offer for your house. The funds will be transferred into your account in a timely manner after the offer is accepted and the deal closes. There is no need to wait for a financial institution to process mortgage paperwork or satisfy other burdensome bureaucratic requirements when you accept an all-cash offer. Our cash home buyers put you on the fast track to transitioning to your new home cash rich and ready to live the good life.
Our cash home buyers make the transition to a new living space as seamless and quick as possible. There's no need to worry about piles of paperwork, excessive bureaucratic hurdles related to government, financial institution requirements, or even repair costs to the home. Our cash offer accounts for the cost of those repairs, ultimately providing you with an opportunity to quickly segue away from your property with cash in-hand and a feeling of unbridled optimism for the future.
Benefits of a Cash Offer on Your Home
The average property owner recognizes the potential for a cash offer yet assumes the majority of offers will be dependent on a mortgage simply because houses are expensive. It is no secret that the value of land and houses has increased in recent years. However, if you were to accept an offer backed by a mortgage provided by a financial institution, there would be significant inherent risk. The bank's appraiser might determine the house is not worth the value of the offer that was accepted.
There is also a chance that the borrower will not be cleared to borrow the funds after additional scrutiny of his or her financial situation. After all, it merely takes one large credit card charge or other purchase during the home-buying process to give a lender reason to withdraw the mortgage offer.
Why Choose UThrive?
UThrive makes house selling easy and stress-free. We've gone to great lengths to facilitate the home-selling process. Our team will meet with you to check out the property at your preferred day and time. We'll walk through the house to gauge its condition and get a sense of the home's value. Our offer presents an opportunity for a timely closing in which you emerge with the value of the home in cash and then transition to new digs in accordance with your timeline. What matters most is that you obtain top value for your house during your window of opportunity, receive an all-cash offer, and make a timely and seamless transition to the next chapter in your life.
Get a cash offer for your home, and you won't be under any obligation to move forward with the sale. However, if you opt to sell, our cash home buyers will make the process frustration-free, empowering you to sell your house in "as-is" condition without shelling out fees to realtors. Nor do you have to depart the premises immediately after the closing. Our team goes to the extent of customizing a timeline for a move-out that suits your schedule.
Contact UThrive Today
UThrive makes it easy to sell a house in Tampa Bay for fair value. We buy houses fast. Reach out to us today at 727-902-3394 to learn more about how to sell your house fast and maximize its value.