Frequently Asked Questions About Cash Home Buyers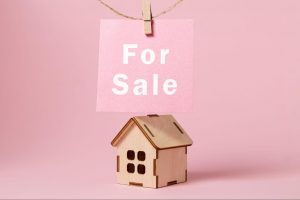 What Happens to My House After You Buy It?
We buy houses for cash, meaning you can make a seamless transition to a new house, condo, or other living space without worrying about what happens to your property after it is sold. Our Tampa cash home buyers will repair the property, maintain it, and prepare it for a potential transition to a new owner. Our team takes pride in making it easy to sell your house fast in Tampa Bay.
Can I Sell My Home If I'm Out of State?
It is possible to sell a house while out of state. However, there are some challenges inherent to selling property in one state while located in another. Lean on our cash home buyers and possibly an attorney to facilitate the process.
Can I Sell If My Home Is in Foreclosure?
Our cash home buyers are interested in buying properties that are in the foreclosure process. However, if your property is not in foreclosure or if it is approaching foreclosure, don't assume we are not interested. Give us the opportunity to perform a walkthrough of your Tampa Bay house, and we will likely make an offer. Keep in mind, there might still be some time available to cure a mortgage default. Florida typically provides homeowners with a couple months to make good on mortgage payments that are past due. Such a timeline is triggered at the point at which the notice of default is received.
Our cash home buyers in Tampa Bay will help you sell your house fast. You can use the proceeds from the cash sale to pay off the remainder of the mortgage, bypass foreclosure, and transition to a new living space without drama or stress. There is even the potential to halt the foreclosure process if the deed to the property has not been transferred to another party such as the lender or a new owner. For the most part, homeowners have up until the day of the foreclosure auction to sell the property.
What Is a Cash Home Buyer?
Cash home buyers in Tampa Bay are exactly what they sound like. A cash home buyer pays all cash for the property instead of relying on a bank or other financial institution for a property loan in the form of a mortgage.
Do I Have to Make Repairs on my Home?
You do not have to make repairs on the house or the property. If our walkthrough reveals the house or property requires repairs or other forms of maintenance, we will factor the cost of that labor and materials into our cash offer for the property. Our cash home buyers will then perform the necessary repairs and maintenance after purchasing the house. You do not have to perform the repairs on your own or pay a service to make the repairs on your behalf in order to sell the property. Rather, your focus can remain strictly on finding a house, condo, or apartment and spending the cash made from your Tampa house sale.
Do I Owe Anything for a Walkthrough?
No. Our walkthroughs are performed at no cost to you. We will coordinate the walkthrough of your Tampa Bay-area house based on your schedule and needs. Let us know the day and time that is optimal for your home's walkthrough, and we'll work in accordance with the nuances of your schedule. The purpose of the walkthrough is to assess the house's condition and livability. After getting a sense of the home's condition and value, we will provide a fair all-cash offer. We buy houses throughout the entirety of the greater Tampa Bay area.
How Can I Contact UThrive?
You can reach UThrive by phone at 727-902-3394. You can also reach us on the web by completing our contact form. Contact our cash home buyers in Tampa Bay today to learn more about how to sell your house fast.