We Buy Houses Fast for Cash in Hillsborough County, FL
Best Cash Home Buyers in Hillsborough County, FL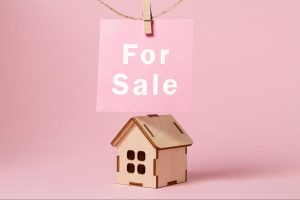 When the time comes to sell your Hillsborough County home, turn to us. Our team makes it easy to sell your house fast. There is no sense in bothering with the conventional approach to selling real estate when our team is here to do all the work for you. Instead of investing your limited time in finding the right realtor and hoping he or she prioritizes your Hillsborough County home sale, lean on our team.
We embrace the challenge of home buying so you can focus on buying or renting a new property, spending time with your family, and getting the most out of life. We'll buy your house fast so you don't have to worry about staging, cleaning, repairing, or playing the waiting game in hopes of attracting a reasonable bid. Some home sellers wait for several months without receiving a sufficient offer.
Even if you were to pinpoint a buyer for your home, the deal might not come to fruition for a variety of reasons ranging from mortgage financing problems to a failed inspection, realtor error, and more. Sell your Hillsborough County, FL, home to an all-cash buyer, and we'll purchase it regardless of its condition without any unnecessary delays or burdensome requests such as mandatory repairs, closing costs, or other fees.
Do some digging into our business, and you'll love what you find: full accreditation with the Better Business Bureau (BBB) along with a sterling A+ rating.
Sell Your House Fast in Three Easy Steps
Selling a house in Hillsborough County has never been easier thanks to our expeditious process. We take pride in our fast home sales, helping locals transition to the next chapter in their lives as quickly as possible. Check out our home-selling process, and you'll find it is simplified. Reach out to us, and we'll walk you through the process for selling a home in Hillsborough County, FL.
All you have to do is provide us with basic information about the property, and we'll move forward without any obligations. Our team will reach out to you to coordinate a time to check out your home, paving a direct path to an all-cash offer.
Accept our offer, and you'll receive a check sooner than would otherwise be possible with a comparably slow traditional sale. Let us know when you prefer to close, and we'll do everything possible to work in accordance with your schedule.
We Buy Hillsborough County Houses in Any Condition
Whether your home is in need of repair, in fantastic shape, or dilapidated, we are interested. Ask industry experts about selling a Hillsborough County, FL, property in need of repairs or other significant attention, and you'll find selling to an all-cash buyer is the best approach. There is no reason to fuss around with a conventional sale that requires financing, especially if your house needs one or several repairs.
Our home buyers in Hillsborough County are flexible, meaning we are willing to work with properties of all types. From homes nearing foreclosure to those that are flawless and those in between, we make all-cash offers on just about every Hillsborough County, FL, property.
Get an Offer for Your Home
At UTHRIVE, our home buyers in Southwest Florida are ready to make a cash offer for your property without obligation of any sort. Reach out to us on the web or give us a call 727-902-3394 to schedule a walkthrough of your home.